Crowd favourite Aaron Ramsdale kept his cool as a pitch invader came right up to him during the Arsenal vs Liverpool second leg of the Carabao Cup at the Emirates Stadium last night. Ramsdale refused to shake his hand and told him to clear off the pitch. Arsenal missed out on a massive opportunity on winning a bit of sliverware this season, but Liverpool and particularly Diogo Jota were hugely impressive.
A pitch invader goes to kick the ball only for Ramsdale to pick it up and refuse to shake his hand. Cheers as he eventually "brought down" by the stewards.

— Miguel Delaney (@MiguelDelaney) January 20, 2022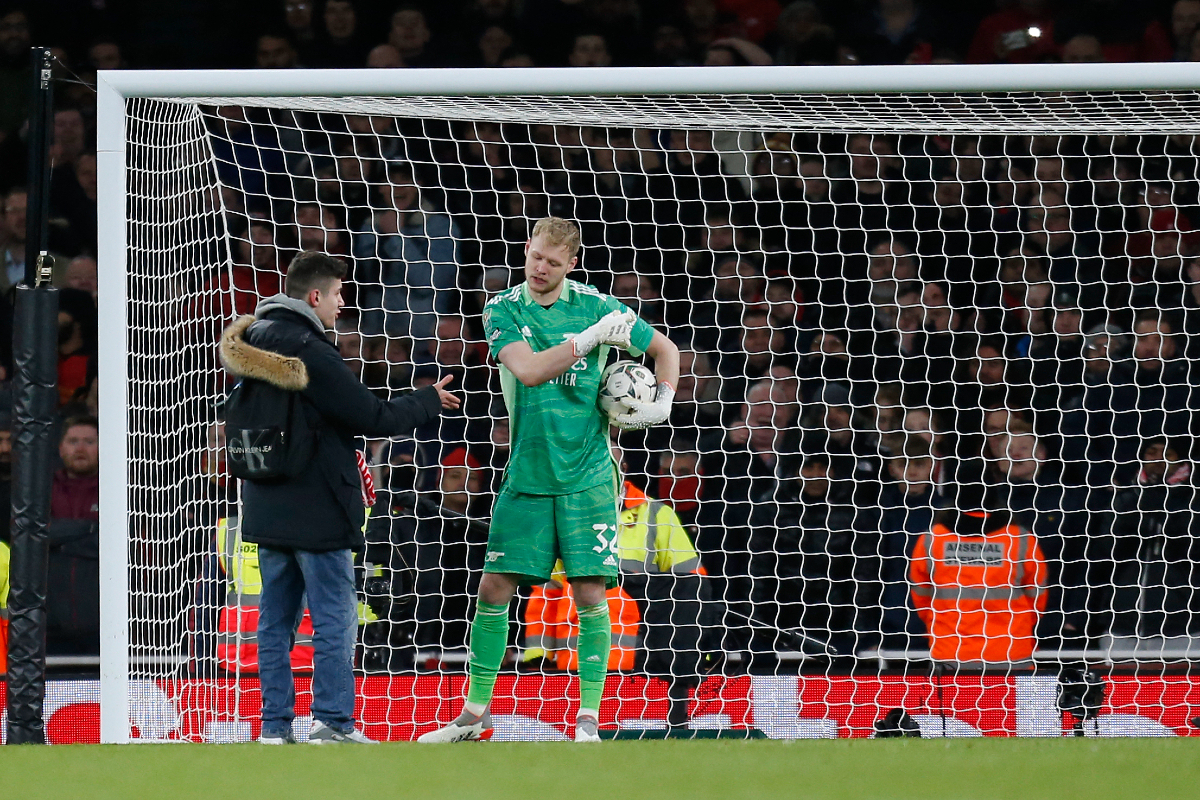 Game held up by a second pitch invader in the space of a minute.

— James Pearce (@JamesPearceLFC) January 20, 2022
Fair play to Ramsdale for keep his cool, where do you see the Gunners finishing this season in the league? And will Liverpool go on and defeat Chelsea in the final of the Carabao Cup at Wembley Stadium?