Did you know that football God Diego Maradona once played for Tottenham Hotspur? If you answered no, you're not alone, not many people do but here's the story.
The year is 1986 and White Hart Lane is crammed with 30,000 people. They've turned up for the Ossie Ardiles testimonial game.
Fellow countryman Diego Maradona is in attendance and ready to play but doesn't have a pair of football boots – enter Clive Allen.
In an interview with talkSPORT Clive Allen recalled the occasion saying "Ossie says: 'Who takes [size] six and a half?'" he said.
"I tell him I do and that I had two pairs of boots; one old pair I'd worn all season and a new pair I was breaking in, so I said: 'Diego, be my guest and take whatever pair you want!'
"I've never played in a game where I felt like a spectator because, on the night, Diego and Glenn were just on another planet. They were telepathic, and you just wanted them to have the ball. Some of the flicks and skills were incredible."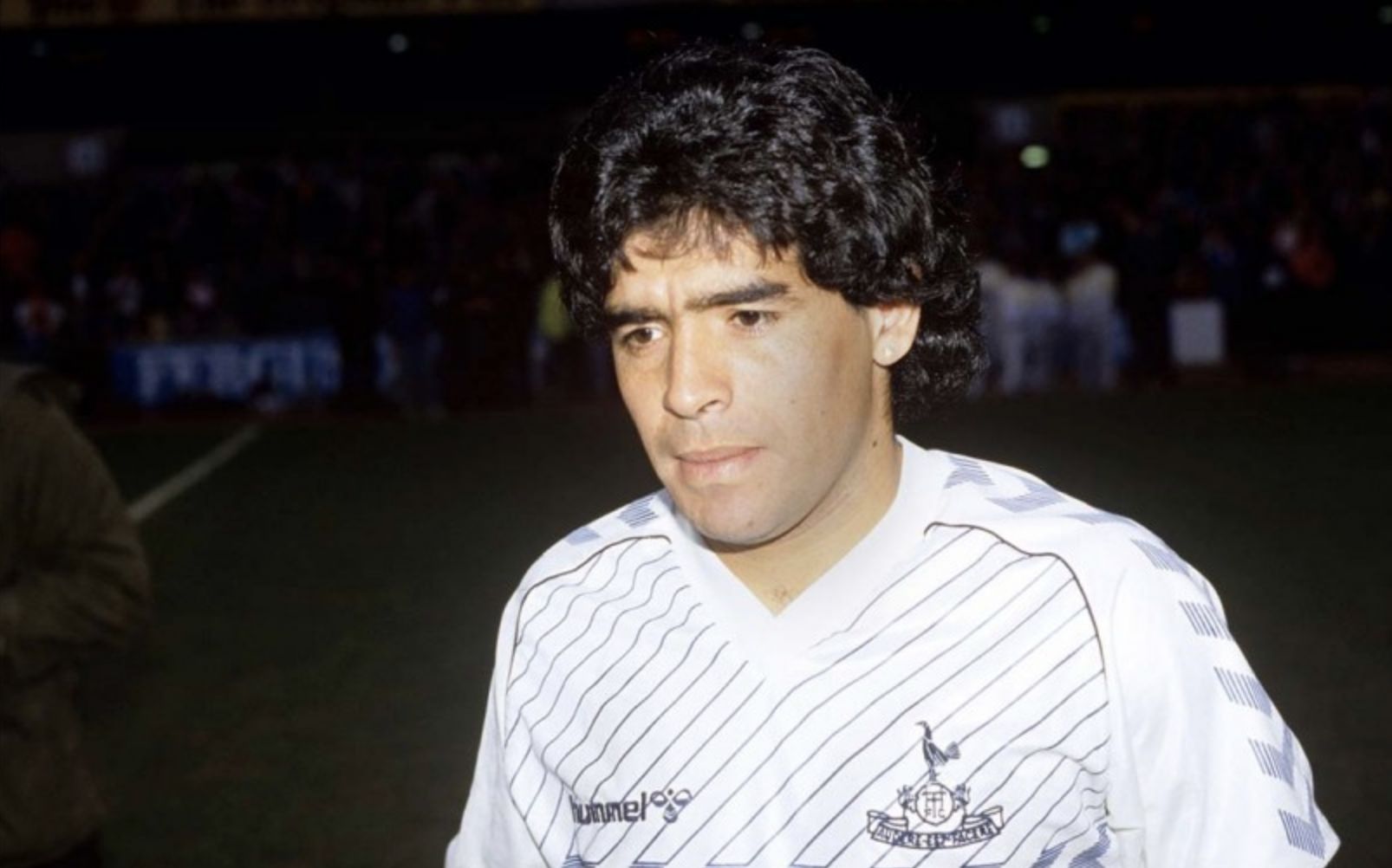 Having got a loan of some footwear from Allen, Diego trotted out in front of the 30,000 strong crowd in a pair of size six-and-a-half boots and dazzled the crowd.
Maradona was a great friend of the former Tottenham midfielder (Ardiles) and played alongside Glenn Hoddle and Chris Waddle on the night.
Clive Allen wasn't the only person impressed with Maradona that night as Glenn Hoddle once told Spurs' official website: "The sheer magnetism of Maradona lifted the whole atmosphere."
"A staggering 30,000-plus crowd turned up for the match, and the kick-off had to be delayed for 15 minutes to allow all the thousands of fans in.
"Maradona and Ossie entered the stadium after the two teams to thunderous applause. It was clear the public were enthralled to have the chance to see a player of Maradona's special skills, and he didn't disappoint them.
"Of course he did not extend himself to the full, but I am a player whose philosophy is built around skilful football and I could not but admire this stocky little genius."
Maradona passed away on Wednesday November 26th 2020 at the age of 60 after suffering cardiac arrest.
Posted by Rowan Meegan follow @rowanmeegan