David Haye has reportedly added a new woman to his throuple relationship just one month after Una Healy left.
The former professional boxer has wasted no time and added another woman to his relationship with his current girlfriend Sian Osborne, personal trainer Mica Jova.
Haye posted pictures of the newly formed throuple in Costa Rica on his Instagram with a revealing caption.
Read More: 🚨Eddie Hearn reveals Manchester United legend drunk texts him asking for fights😂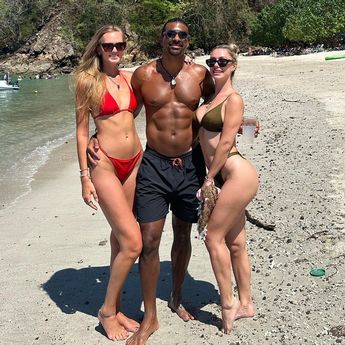 "In the opening chapter of 2023, I have immersed myself fully in the richness of each passing moment.
"I have found myself in the company of open-hearted individuals who perceive me through the lens of my daily actions, rather than the societal expectations foisted upon a man of 42.
"A recalibration of my manner of living shall be necessary, for the attire of flip-flops, shorts, and a perpetually bare abdomen is hardly suited to the climate of my home town of London."